About Ashley Insurance, Inc.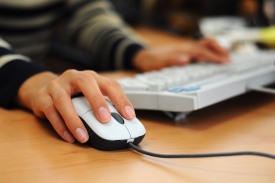 Located on Maryland's Eastern Shore with offices in Centreville, Easton, Denton, Cambridge, & St. Michaels, Ashley Insurance, Inc. offers full range of personal and business insurance products to protect you, your loved ones, your employees, and your property. As an independent agent, we evaluate the coverages and costs of many companies to get the best insurance value for you. Our agents can also help you find a replacement policy if something unfortunate occurs that results in a policy cancellation or non renewal. We represent a variety of companies that write personal insurance in the states of Maryland, Delaware Virginia, Washington D.C., and Pennsylvania.
Our goal is to educate and service the people in and around Easton, Maryland and other towns throughout Maryland. Through our independence, we want to show you the best options for your insurance needs. In doing so we can offer a set of choices that give you the best coverage and best value.
All of us at Ashley Insurance, Inc. are dedicated to providing our customers in Maryland with very competitive rates. Just make one call to our agency, and we can shop your coverage through many top rated companies. Keep in mind that we work for you, not the insurance company.
Give us a call at 410-822-1900 or contact us through one of our quote forms, and we'll be happy to answer any of your insurance questions. In life. In business. We make a difference.
Staff Members
Easton Branch (map)
Centreville Branch (map)
Denton Branch (map)
Cambridge Branch (map)
St. Michaels Branch (map)
Greensboro Branch (map)